%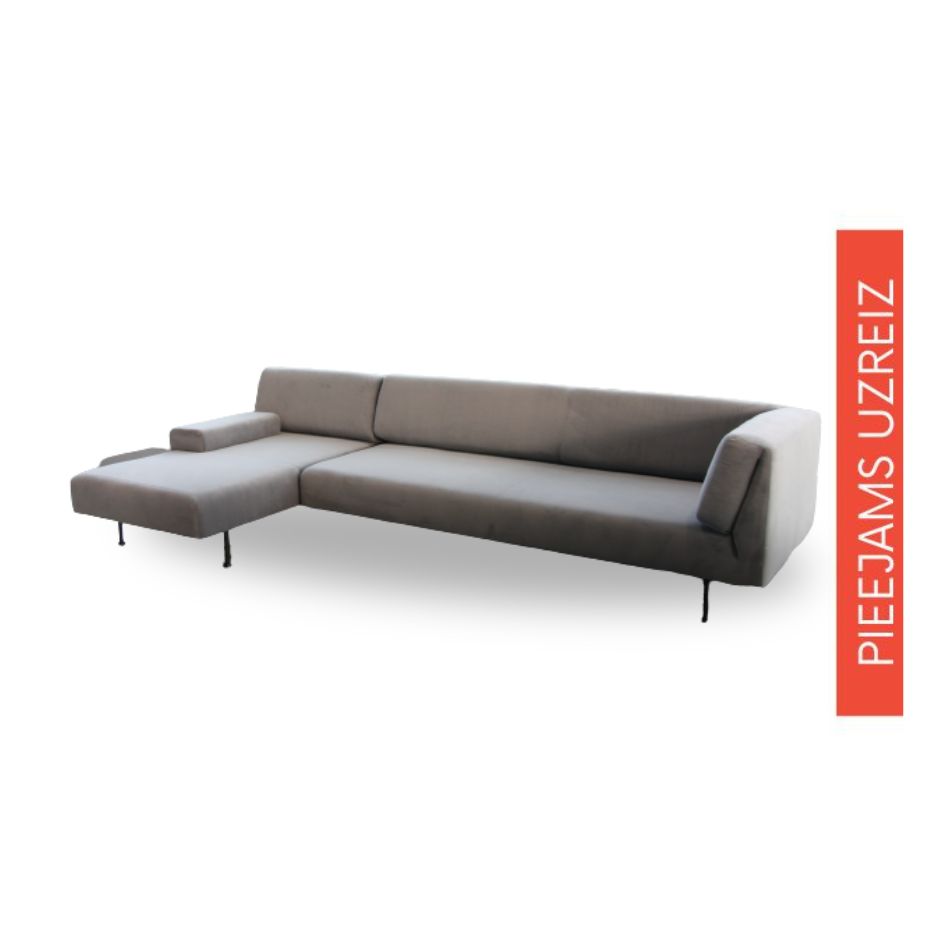 Product images are illustrative and are provided as examples. Colors, specifications, dimensions, features and / or any other characteristics of the original products may differ from their actual appearance, so please refer to the product description in the product specifications. If you have any questions, we are always waiting for your call +371 67138222, or contact us by e-mail: [email protected].
All prices include VAT!
Sofa Muse
The Muse collection of modular sofas by Noti creates a cozy feeling in the room. A distinctive feature of the collection is the soft geometrically shaped cushion, sewn together with the body of the furniture.
The sofa has oak or metal legs in black, as well as a wide range of fabrics. In addition to the sofa, the collection also includes lounge chairs, poufs, and tables, which can be combined as you wish.
The discount is applied to the sofa from the showroom.
This sofa has black metal legs and gray fabric. Dimensions: 310 (length) x 90 (155 at widest part) x 40 cm (height).
To get more information about the possibility of ordering a sofa in a different color, size and variation, as well as prices, please contact our consultants.