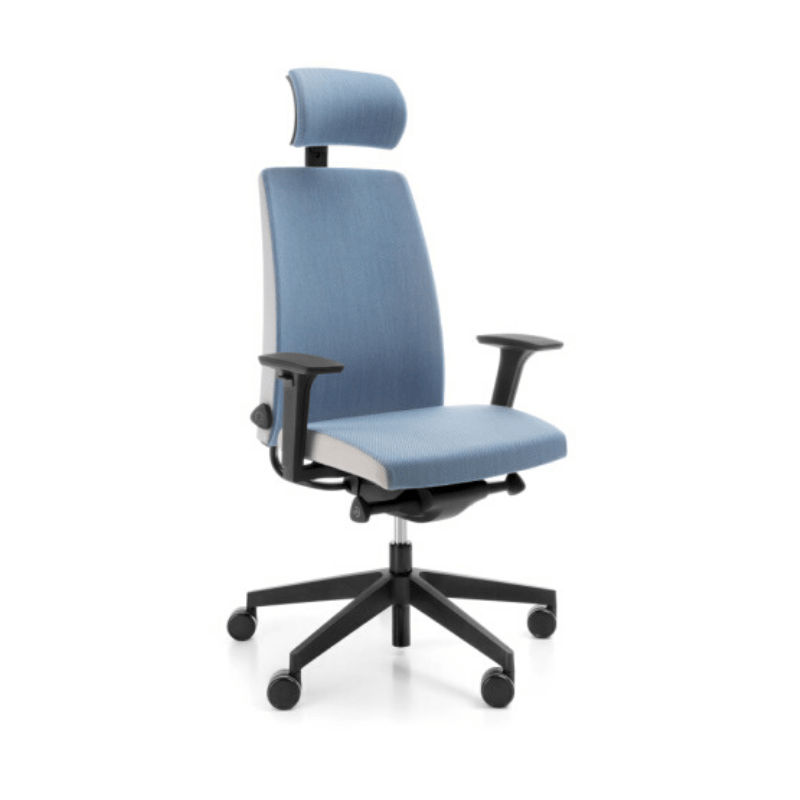 MOTTO ergonomical executive task chair
Manufacturer:
Collection:
ERGONOMIC EXECUTIVE'S AND OFFICE CHAIR
MOTTO is a fully upholstered, ergonomic swivel chair with elegant lines. The fact that the back and seat of the MOTTO chair are completely covered with fabric makes it an ideal chair both in the office and in the home office. This chair will complement any room with refreshing colors. You can choose from more than dozens of different fabric types, patterns and colors. It is also possible to combine two colors on one chair, providing limited design options.
The specially designed frame, coated with special foam, makes the back support extremely flexible and allows it to be dynamically adjusted to the body of any user. Adjustable armrests provide a natural position for the user to comfortably support their wrists and forearms. Intuitive and easy-to-use Sinchro or Sinchro-Self mechanisms allow the user to sit dynamically and provide comfort throughout the working day. One of the additional features of the MOTTO chair collection is a multifunctional adjustable headrest, which increases the comfort of using the chair. The chair is also available with a special depth-adjustable lumbar support function schukra, which is fully integrated in the back of the chair. The Schukra mechanism can be adjusted using the minimalist button on the backrest.
The MOTTO chair series consists of executive, office and visitor chairs. Visitor chairs are available with two types of frame: on a four-star base and on a wire frame. The chairs have both high and low backrests. The MOTTO visitor's chair is fully upholstered and especially ergonomic.

Contact