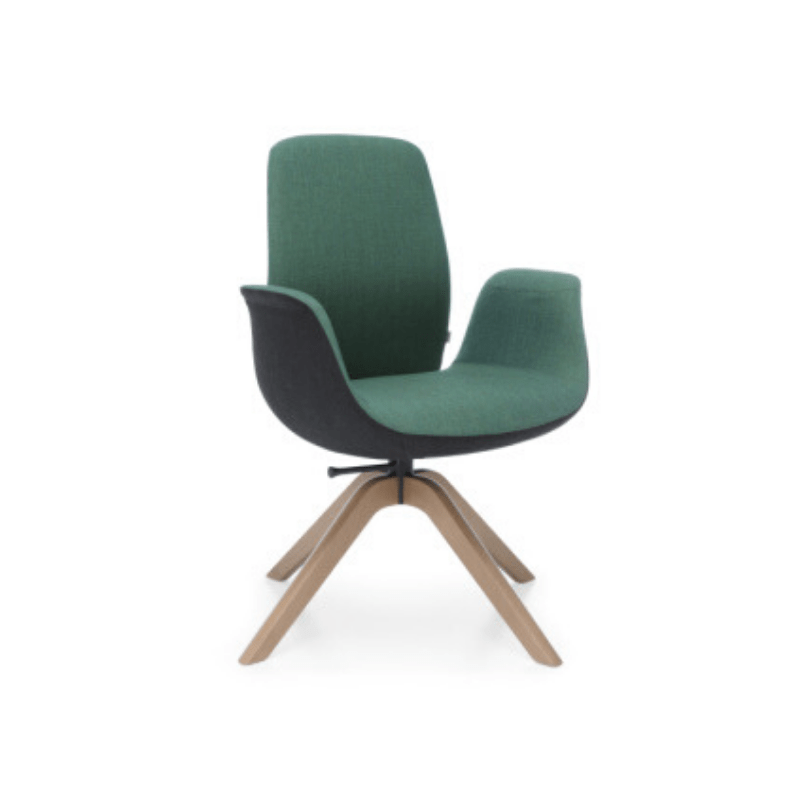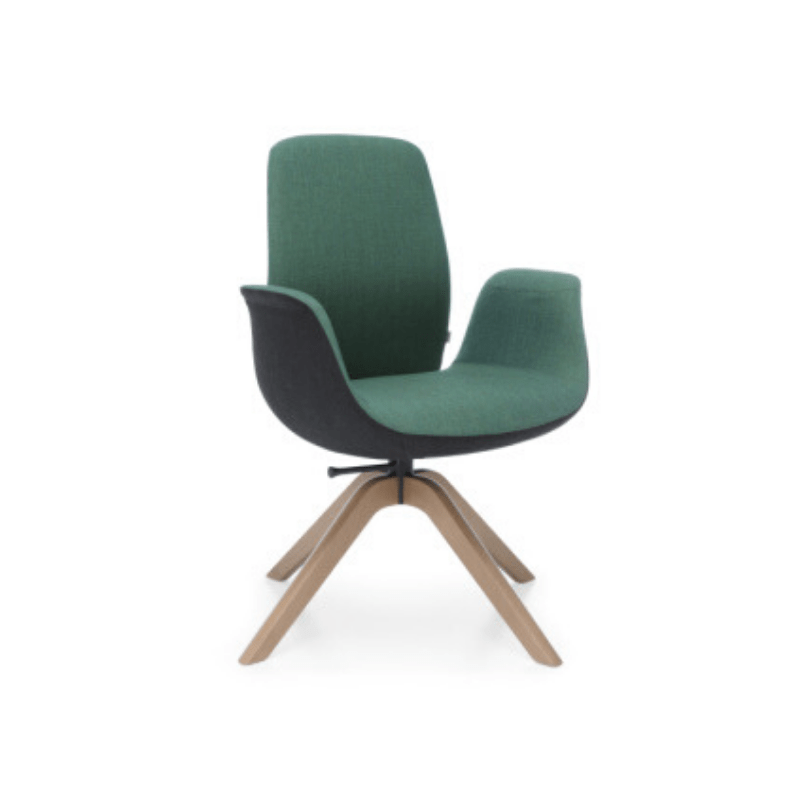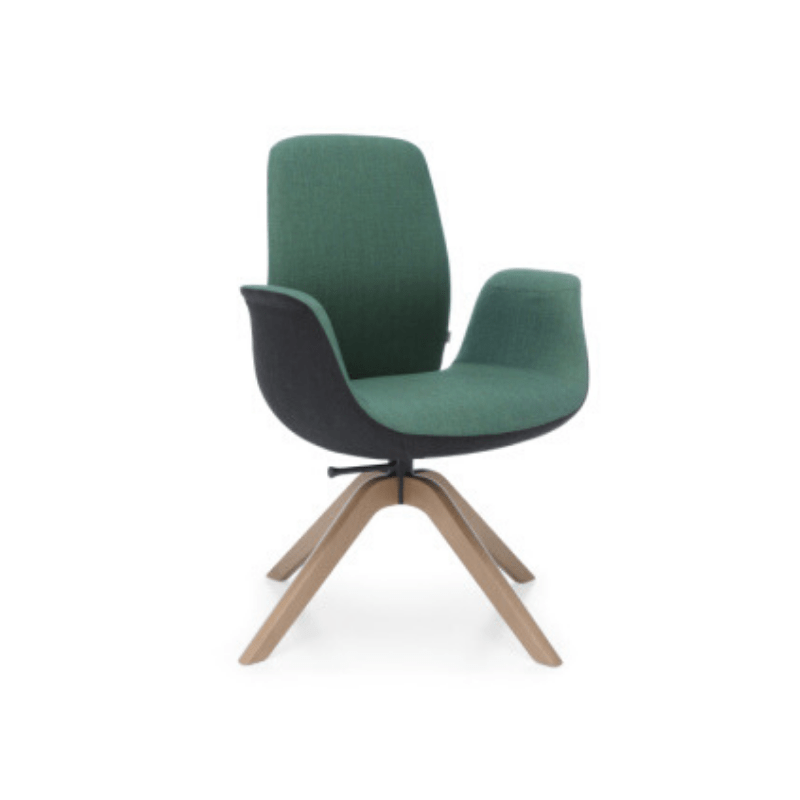 ELLIE PRO COZY VISITOR AND HOME OFFICE CHAIR
Manufacturer:
Collection:
COMFORTABLE DESIGN CHAIR FOR HOME OFFICE
The Ellie Pro design chair collection was created for co-working offices and group workplaces. However, the versatility and multifunctionality of the chair collection makes it an ideal choice for offices, conference rooms, studios, homes and hotel lobbies. These chairs combine the comfort of an armchair with the ergonomics and functionality of office furniture. Ellie Pro's soft and clean lines create a cozy atmosphere wherever it is located. This makes the design of this chair suitable for the current trend of decorating office spaces in a cozy and home-like style.
Thanks to the intuitively adjustable mechanism, which is discreetly integrated into the chair seat, both the Ellie Pro visitor chair and the office chair can be quickly and easily adjusted to individual needs. A wide selection of chair bases and fabric colors and patterns allows you to find the perfect combination for any interior design – both creative and classic. The black and light gray five-beam plastic star base is a versatile solution for open-plan offices. The four-beam aluminum base, available in several colors, is the ideal solution for modern conference rooms. With a metal wire frame available in six colors, the Ellie Pro will be the perfect chair for the home office! The wooden leg version of the chair will look especially attractive in hotel lobbies or lounges.
The Ellie Pro collection, developed by designers from the ITO Design studio, is a great proof that functionality can be combined with comfort in a stylish and eye-catching overall image. In 2020, the Ellie Pro collection won the prestigious German Design Award.

Contact