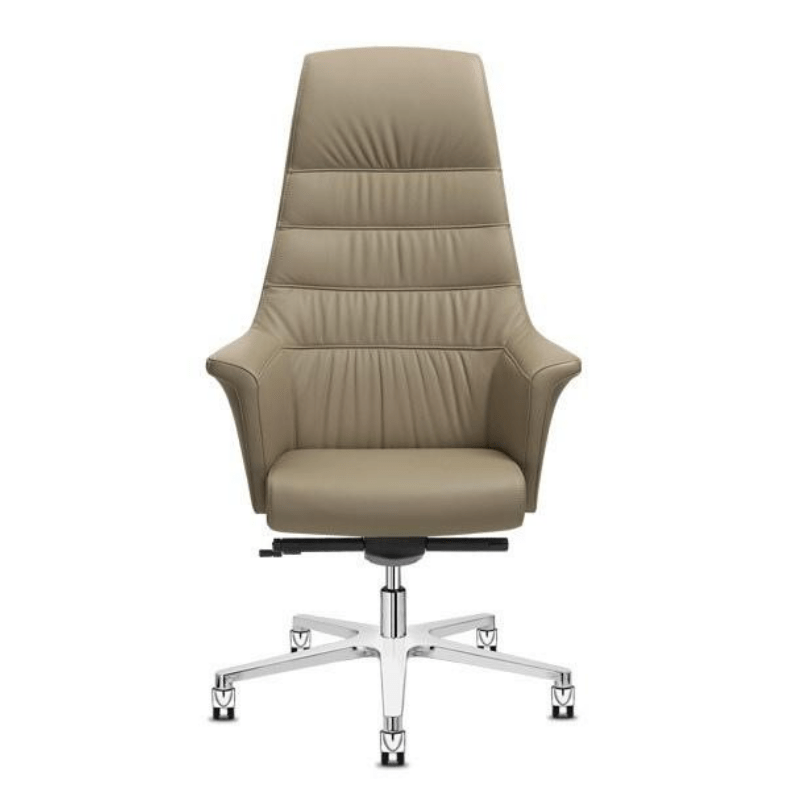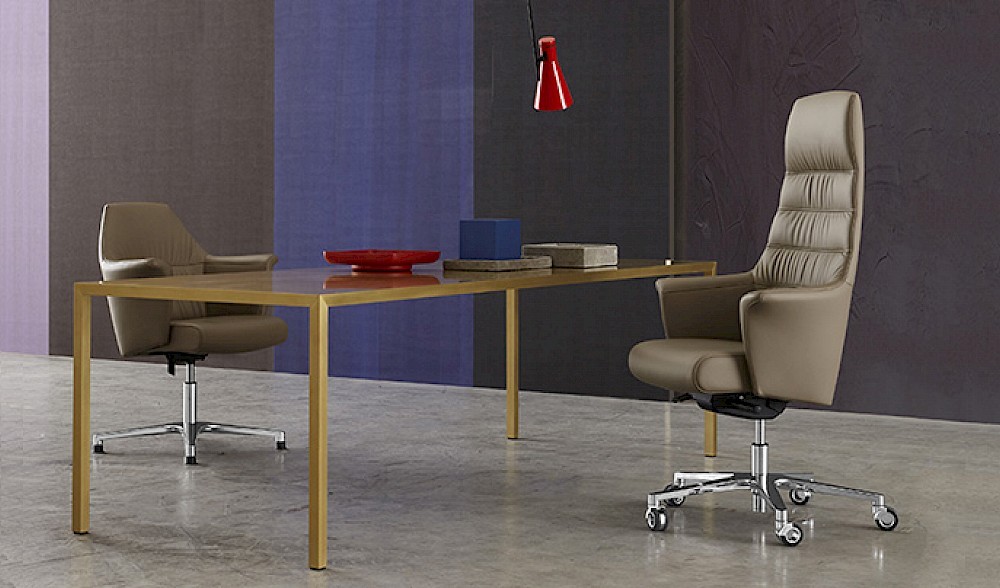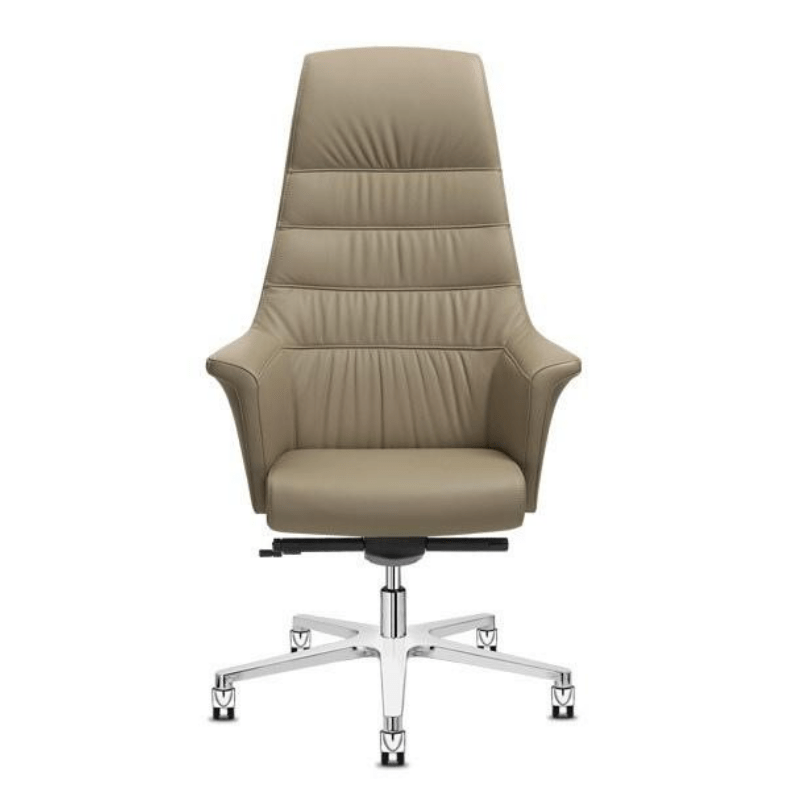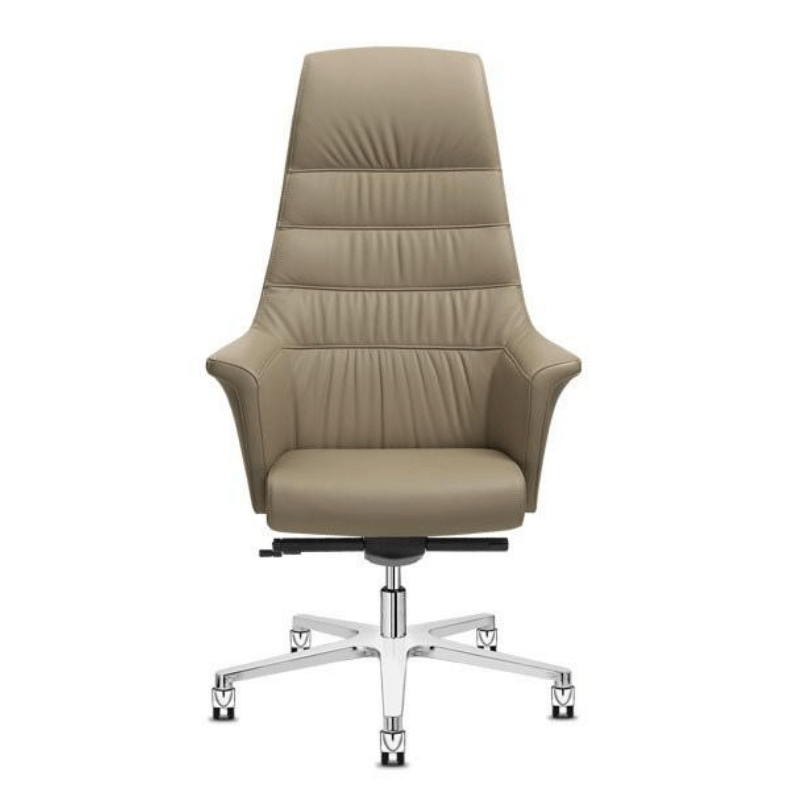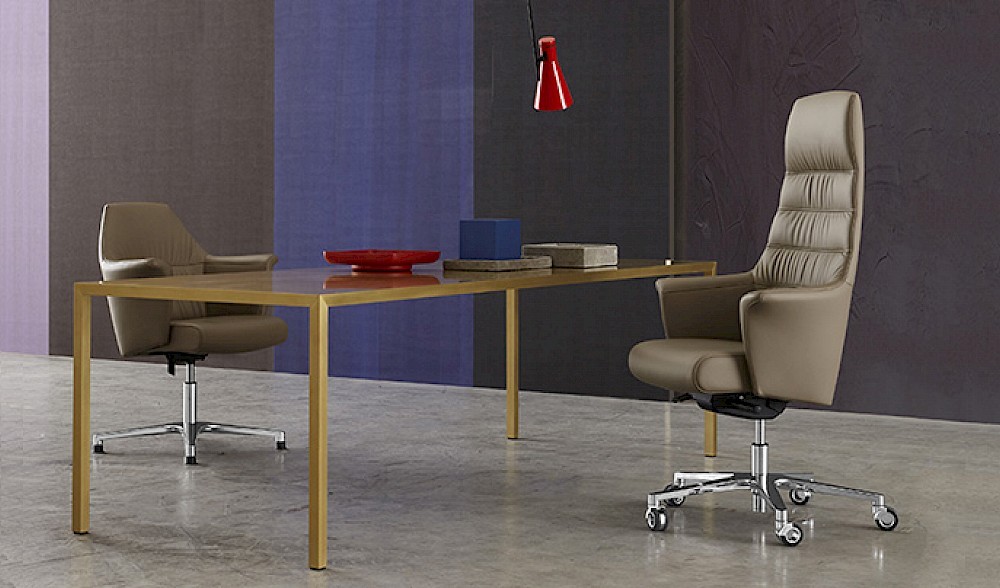 Leather Executive Chair Of Course
Manufacturer:
Collection:
Elegant and classic driver's seat
The Of Course office chair collection created by the design team Dorigo Design consists of executive and managerial chairs. This collection exudes sophistication in a prestigious design setting. The Of Course leather chair is available in a very wide range of leather fabrics, such as genuine leather, eco leather, faux leather and others. The subtle padding of the  Of Course highlights the elegant silhouette of the chair. The steel inner body guarantees long-term durability. Shape-retaining polyurethane padding and built-in armrests provide maximum comfort.

Contact